Post by hibernicus on Apr 8, 2019 19:06:35 GMT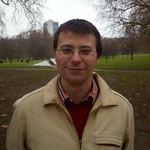 en.wikipedia.org/wiki/White_savior
(The choice of HEART OF DARKNESS is a bit odd, since the whole point of the story is that Kurtz starts out seeing himself as a "white saviour" but is corrupted by the power he has assumed over the natives "for their own good".)
It is necessary to be cautious in this regard when celebrating (for example) the genuine achievements of missionaries. I greatly revere Bishop Joseph Shanahan, but it is necessary to recall that his story is also the story of the Ibos' response to and participation in their own evangelisation, and I would like to know a bit more about what present-day Nigerians think of the missionary enterprise.
A nice example of how "white saviour" can be overdone appeared on the BBC website recently. They published an article on the film THE MATRIX, arguing that it hasn't worn very well over time, and amongst other things they referred to the character played by Keanu Reeves as a "white saviour". They subsequently put up an apology after it was pointed out to them that Keanu Reeves is partially descended from Native Hawaiians.
Perhaps a better approach, rather than tying ourselves up in such knots, would be to look past skin colour entirely-- which is what we are repeatedly told is the ideal?
Because that's not really possible when you're dealing specifically with inter-racial relationships. Pretending racism doesn't exist is no more fruitful than seeing it everywhere.