Post by Young Ireland on Jul 8, 2019 20:34:04 GMT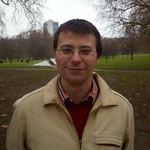 What do you believe the Nationalist Party's stance is on Irishness? What is your opinion based on?
I've listened to a lot of National Party videos and speeches by Justin Barrett and I've never heard anything to suggest that, from their point of view, having a non-Irish parent would disqualify you from Irishness. Indeed, it's no secret that Justin Barrett idealizes and models himself on Patrick Pearse, who had an English father.
It's fine to criticize anybody's opinion or views, but we should be fair in doing so, and not caricature it.
As for the historical understanding of Irishness, it's hard to escape the view that the natalist view was simply taken for granted for the great majority of Irish history. Indeed, this is still the tacit assumption everybody makes, not only in Ireland but elsewhere-- we all use terms like "Irish", "Mexican", "Hispanic" etc. precisely to mean ancestry and descent. The fashionable view of nationality seems quite similar to the fashionable view of gender-- everybody still IN PRACTICE treats masculinity and femininity as a reality, despite paying lip service to gender as a social construct. Similarly, even the most determined cosmopolitan still treats ancestry as the defining reality of a person's ethnic identity, for good or bad, in their everyday conversation.
The lecture "The Necessity for De-Anglizing Ireland" by Douglas Hyde was seen as one of the catalysts of the Irish-Ireland movement. Hyde is seen even now as a moderate and a rather irenic figure. But this is from that lecture:
We must set our face sternly against penny dreadfuls, shilling shockers, and still more, the garbage of vulgar English weeklies like Bow Bells and the Police Intelligence. Every house should have a copy of Moore and Davis. In a word, we must strive to cultivate everything that is most racial, most smacking of the soil, most Gaelic, most Irish, because in spite of the little admixture of Saxon blood in the north-east corner, this island is and will ever remain Celtic at the core, far more Celtic than most people imagine, because, as I have shown you, the names of our people are no criterion of their race. On racial lines, then, we shall best develop, following the bent of our own natures
.
The only point I'm making is that such rhetoric was entirely uncontroversial and not at all "problematic" until the day before yesterday. One might accuse Justin Barrett and the National Party of many things, but I don't think it's fair to say their Irish nationalism is anachronistic and un-historical.
To be fair, they do try and get around the speed bump of Irish revolutionaries having foreign parents by claiming that "Nationality is something you inherit by blood and affirm by sacrifice." Also, Thomas Davis specifically denied that Irishness was an ethnic identity and claimed that "It is not blood that makes you Irish but a willingness to be part of the Irish Nation", something the NP vociferously deny.
BTW, for the same reason, their adoption of the "All for Ireland" motto is rather ironic considering that the man behind the movement with that name, William O'Brien, was very much a liberal and would likely have deplored the NP exploiting his legacy for their own ends. He and Canon Sheehan (another AFIL supporter) must be turning in their graves!