Post by maolsheachlann on Aug 20, 2018 22:23:15 GMT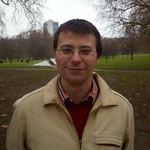 Why don't I just concentrate on the Alt Light and ignore the Alt Right?
Because I think the Alt Light make one big mistake...they reject identity politics, often vehemently. I think identity politics are inevitable, and indeed I am a proponent of identity politics insofar as I am an Irish nationalist. My regret is that the Alt Right concentrate upon race when it comes to identity politics, rather than culture and traditions. But insofar as the Alt Right see the inevitability of identity politics, I think they are much more clued-in than the Alt Light and are often devastating in their analysis of why individualism is a delusion.
I don't know if it is the right definition when you call yourself a 'proponent of identity politics insofar as I am an Irish nationalist'. Yes, you have an identity, Irish, nationalist, Catholic, male, celtic, among other things.
But identity politics is a different beast altogether. It is not a politics of rejoicing, celebrating or even protecting aspects of identity. It is using identity as a weapon to put down or attack another identity. It feeds on hate and perceived prejudices. In fact, it may be said that those that promote it don't particularly like the identity they are supposedly representing. It reduces politics and life to one or two narrow features. It needs to have the oppressed and the oppressors. It ultimately divides society on purpose so that it can eventually fill the void with its own ideology. I don't see your politics resembling anything like that.
I'm using in the broad sense of people making (at least some) political decisions based on membership of some collective.
So, for instance, I'm hostile to the EU because I fear it will reduce Irish sovereignty. And it's not about the state, but the Irish people.